Cafod Sleepover
To raise money for Cafod, we held a sleepover in our classroom. We got to change into a pyjamas, eat popcorn and orange juice and watch a movie.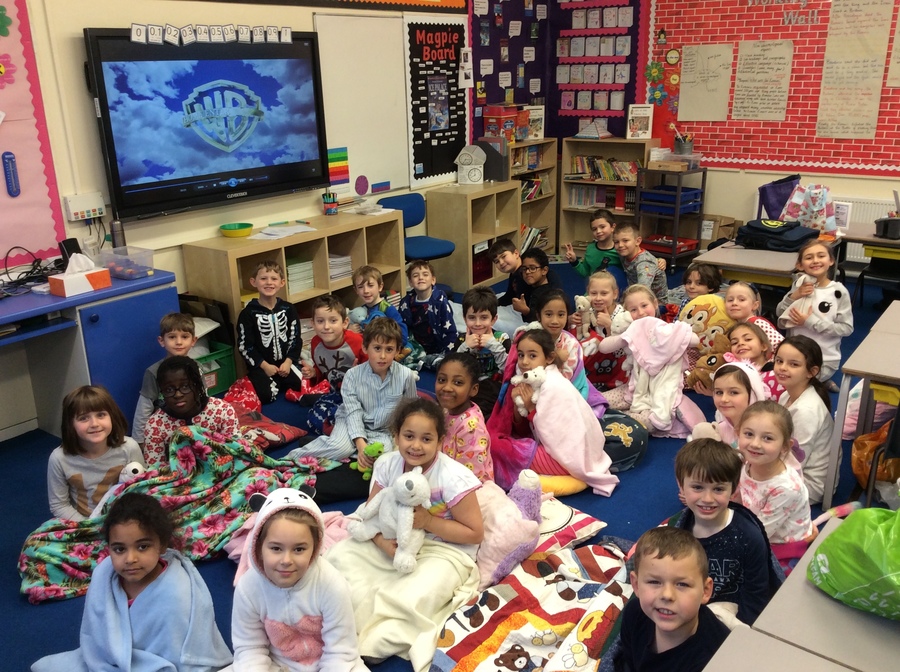 Muscles
In science we were looking at how our bodies move. Our muscles play a key role in this so we created our own arms and muscles using cardboard, balloons, rubber bands and split pins.
History Day
Our Romans, Celts and Vikings after they had finished feasting together. They were served grapes, olives and wine by slaves all day.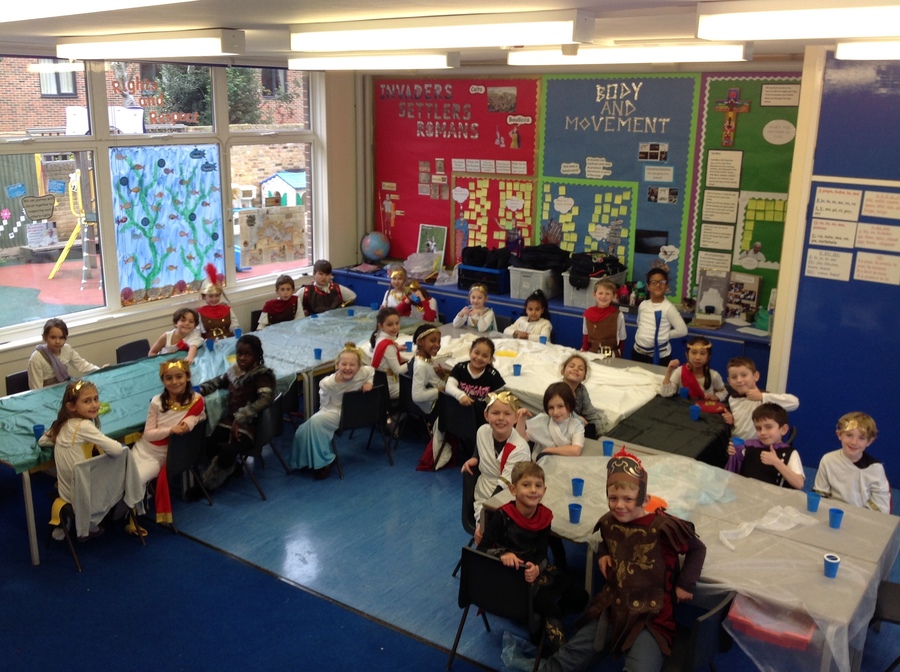 Fishbourne Palace
A few snaps from our trip to Fishbourne Palace. A great day out learning about Roman Britain.
Healthy Living Week
During Healthy Living Week, Year 3 did 15 minutes of running round the KS2 playground everyday, made some healthy sandwiches and more.
The Ice Palace
While studying the book, The Ice Palace, year 3 did some freeze frame work to act out a crucial scene in the story. Ask them what is happening and who is playing whom?!